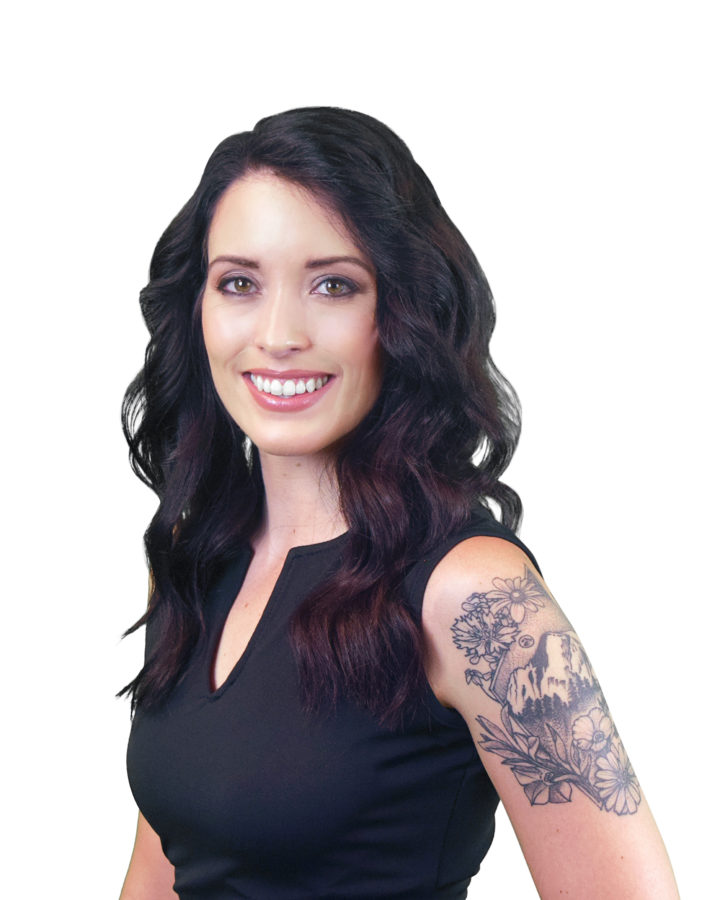 Ashley is a Realtor® with a focus on residential sales and first time home buyers. She lives in an eastern suburb with her husband, daughter, and their dog. They enjoy travelling and being outdoors, especially camping and hiking.
Ashley is a designated REALTOR member of the National Association of REALTORS®, member of the Ohio Association of REALTORS®, and member of the Akron Cleveland Association of REALTORS®.
⭐⭐⭐⭐⭐
This team has made our dream come true. While I know this sounds corny and cliché it is true for this little family of three. We had our first consultation with the team over two years ago. TWO YEARS AGO! Krystal & Ashley, you were incredibly forthcoming, kind, honest, genuine, and knowledgeable in the approach. You went over everything with us, all our wants, needs and desires. The things we could live with and could not live without. The things we would need to understand and how unprecedented the time of home buying we were walking into was.
We stayed true to that list of wants, we hit a spot of "buyers' fatigue '' as you called it, but Ashley stayed so strong with us. Ashley is so much more than a realtor she is someone who takes this on with you, she is as genuine as it gets and knows how to communicate with you to make sure you and your family are getting the best outcome. This really is potentially the biggest purchase you are making in your entire life.
Ashley is someone who I can only hope is still doing this when my daughter is ready to purchase her first home, that is how strongly I believe in her and her process. I would trust her and the Kore team with my family for anything. I personally am a wildly anxious person and was not looking forward to this process. The word dread comes to mind. I can not believe how incredibly calm I was during this entire time, and I know that is because of Ashley and her honest and genuine approach. Never once did we feel like we were being "sold" ; we felt like we were being cared for.
Honestly. I could carry on for pages with how much I appreciate Ashley and the Kore team for making this home buying process go so smoothly for us.
Matt & Melissa Higginbotham
Stow, OH
⭐⭐⭐⭐⭐
Ashley was beyond helpful in both selling and buying. Selling my house she helped me get top dollar, more that I could have imagined! Buying was an unusual transaction and she learned everything she needed to help make it at smooth as possible despite outside complications.
Michele Dynia
Brook Park, OH
⭐⭐⭐⭐⭐
The team was really professional from the beginning to the end of the process for the purchase of my home. Ashley in particular was always available to schedule an appointment to show me a house. I set a budget and thanks to Ashley's tenacity I found the perfect house for me at the lowest level of my budget!
Fabio DiSanza
Mayfield Heights, OH
⭐⭐⭐⭐⭐
Working with Ashley was an absolute dream. Buying my first home was the scariest thing I've ever done but Ashley helped make it efficient and enjoyable. Every step of the process she made sure to be in contact and explain everything in a way I understood. Ashely truly cares about you and what's best for your future. She goes above and beyond to help you obtain your dream home. Her knowledge and positive attitude will keep you confident and smiling even during the most stressful times. Having Ashely and her team on your side as a resource during the home buying process is the smartest choice you'll ever make.
Becky Ford
Eastlake, OH
⭐⭐⭐⭐⭐
Hello! Ashley Hebebrand from the KORE Team was my Realtor®. I am so glad we found each other, haha. Our journey started Fall of 2019 when I was getting my information together, knowing I was going to sell my house in the Spring. Ashley gave me all the information I wanted for comparison. She supplied me monthly with comps in my area to keep me informed of the market. Once COVID happened, I was even more nervous but Ashley and this team went above and beyond. They used fantastic technology to allow people to see my house in a 3D virtual tour. It was amazing. The home selling process is not fun but this team will be there every step of the way. Recommend x 100!
Amanda Harmon
Bedford, OH