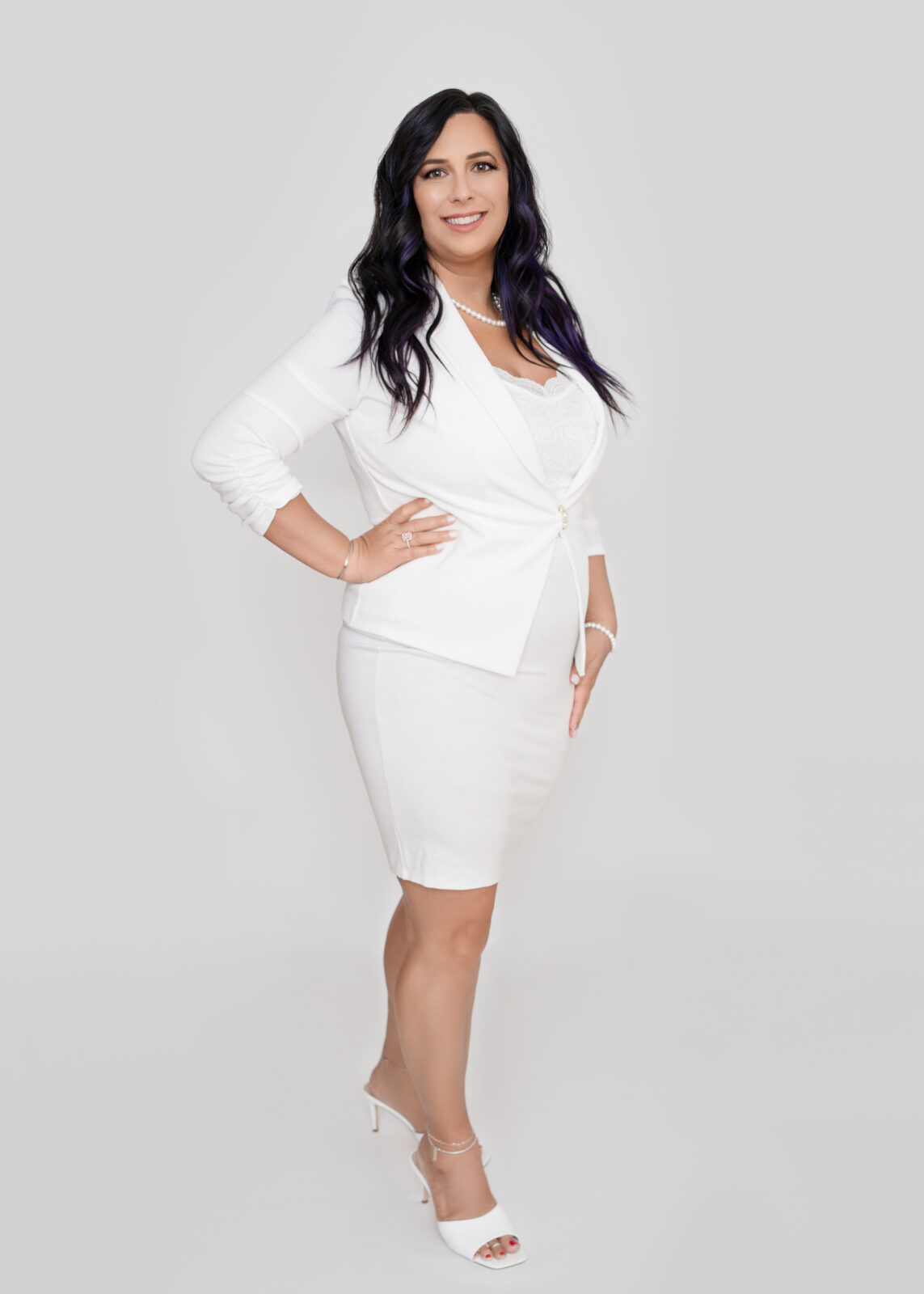 REALTOR®, BROKER, SALES MANAGER
Master Degree of Real Estate (MRE)
Commitment to Excellence (C2EX)
Certified Real Estate Team Specialist (C-RETS)
e-PRO
Military Relocation Professional (MRP)
Pricing Strategy Advisor (PSA)
Resort & Second-Home Property Specialist (RSPS)
Real Estate Coach
Krystal Keck is one of the most dedicated and committed real estate agents in the nation.
In 2020, Krystal earned her Florida Broker's license and opened a second KORE Team office in Fort Myers, Florida with Jones & Co. Realty.
In 2016, Krystal became the first REALTOR® in the state of Ohio to earn a Master's Degree in Real Estate (MRE). Krystal earned her MRE from Columbia College. Her degree focus was on Residential Sales, Marketing and Brokerage Management. And in 2014, Krystal earned her Ohio Broker's license. Krystal is currently the principal Broker of the Jones & Co Realty Ohio Office.
Krystal is a designated REALTOR member of the National Association of REALTORS®, Ohio REALTORS®, Florida Association of REALTORS®, Royal Palm Coast REALTORS® Association, and has been elected to the Board of Directors of the Medina County Board of REALTORS® both in 2013-2015 and in 2018-2021.
In 2015, Krystal earned the nationally recognized Military Relocation Professional (MRP) Certification and earned the e-Pro Certification. And in 2020, she earned the Pricing Strategy Advisor Certification (PSA) and earned her Commitment to Excellence (C2EX). In 2021, she was awarded the Certified Real Estate Team Specialist (C-RETS) certification, the premier team credential in the country. In 2022, Krystal earned the Resort & Second-Home Property Specialist (RSPS) certification.
Due to Military transfers and life changes, Krystal has a variety of Real Estate experience from working for Pembroke Commercial Realty, Rose & Womble Realty Company, London Properties, Ltd., Red Mountain West Properties, Drees Homes, Realty One/Howard Hanna, Stouffer Realty/BHHS and now Jones & Co. Realty.
Krystal grew up in Parma, Ohio, but has also lived in Virginia and California and now resides in Florida. Krystal has held a real estate license in all four states. In 2014, in order to increase her services to her Clients, Krystal successfully formed a Real Estate Team called The KORE Team. Krystal currently runs the KORE Team in Ohio and Florida. The KORE Team serves Northeast Ohio and Southwest Florida.
We are fortunate and proud to have Krystal Keck associated with our sales staff. The KORE Team customers and clients continually comment on their warm personality and personal commitment in making their real estate transactions a pleasurable experience. Krystal and her team specialize in Residential Home sellers and buyers, relocation, military transfers, investors, rentals, and new construction.
If you are looking for knowledge, experience, professionalism, integrity, and personal service in a real estate team, The KORE Team has them all. If your future requires counseling in the purchase or sale of real estate, we highly recommend you contact Krystal and her Team!
⭐⭐⭐⭐⭐
Working with Krystal Keck of the Kore team made the sale of our South West Florida home go smoothly. She handled everything from start to finish very professionally. She managed 88 offers with ease, explaining all the differences. Her communication has been 5 star for sure!
Lisa Conti
Southwest Florida
⭐⭐⭐⭐⭐
Krystal Keck and The Kore Team are professional, ethical, and detail oriented. They have in-depth knowledge and extensive experience in the Southwest Florida real estate market. You owe it to yourself to work with the very best!
Michael Bardy, Mortgage Broker
Southwest Florida
⭐⭐⭐⭐⭐
Our experience with Krystal selling our home was fantastic from beginning to end. She was thorough, knowledgeable, and thoughtful with us throughout the process… She explained every step of the process and was always available to promptly answer our questions and provide reliable advice. She also got us exactly the price we were hoping for on the sale of our home. I would recommend her without hesitation, and there is no one else we would choose to work with in the future.
Sara Markouc
Brunswick, Ohio
⭐⭐⭐⭐⭐
When it came to buying our first home nobody came more recommended than Krystal and her crew at The Kore Team. They were unbelievable friendly, knowledgeable and patient. Not only were they great at finding us a home but they also work with an amazing home inspector and financing companies. Her team truly made buying a home a stress less process.
Matt Spears
Brookpark, OH
⭐⭐⭐⭐⭐
I loved how the KORE Team was so easy & readily available to work with. Anything that I didn't understand, they were able to explain so that I could understand. They took a lot of stress off my shoulders with any negotiations. Also, paperwork was very quick and proficient. I loved how a lot could be done online which was very flexible with my busy schedule.
Corrine Eging
Parma, OH
⭐⭐⭐⭐⭐
As first time home buyers with a VA loan in this market it seemed like it'd be impossible for us to find a home that checked all of our boxes. The KORE team was patient and extremely responsive with us. We were able to get a 3 bed 2 bath pool home that we absolutely love! Krystal and Christine are the perfect duo!
A. Armstrong
Cape Coral, FL