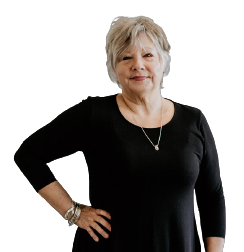 Certified Professional Property Stager
Diane has been a licensed REALTOR® for over 25 years and has been a member of the KORE Team for the last several years. Diane attended Ohio University and Cuyahoga Community College. Her years of real estate and sales experience, along with her professionalism and positive attitude, have increased our already outstanding customer service. In 2016, Diane received Certification as a Professional Property Stager. She is committed to helping you with all of your real estate needs.
Diane is a designated REALTOR member of the National Association of REALTORS®, member of the Ohio Association of REALTORS®, and member of the Medina Board of REALTORS®
Diane grew up in Cleveland and currently resides in Brunswick. She has 2 adult sons, a precious granddaughter, and a new grandson. She is actively involved with her church.
⭐⭐⭐⭐⭐
I can't begin to tell you how much I loved working with this team! First, my Realtor® Diane was awesome. She was very informative and patient and always was reassuring me that we would find something. She went above and beyond for me. Ashley and the rest of the team were also great, keeping me informed on everything. They also went well above and beyond. This team is great!! If you need a Realtor® to sell or help you buy, this is your team.
Missie Carlin
Middleburg Hts., OH
⭐⭐⭐⭐⭐
I had a great experience with Diane from start to end. She answered all of my questions thoroughly and promptly. Thanks to her I was able to feel comfortable moving forward with buying my first house! She was patient with me as a first time home buyer and asked me great questions that helped me find clarity and make sure I was making the best decision for my future. Ashley was also very helpful with making sure emails were sent when needed. Anytime I had a question about documents she would reply the same day. Overall I had a stellar experience and am very thankful that Diane and her team made everything smooth and comfortable. Thanks again Kore Team!
Jonny B
Akron, OH
⭐⭐⭐⭐⭐
Diane is the best; she sold our first home and helped us find our 2nd home. My brother passed away and we need to sell his home and I knew Diane was the one to help. She goes above and beyond to help and makes you aware of things you don't think of. Renee was very helpful in keeping us updated weekly!
Jim and Michele Gibbons
Cleveland, OH
⭐⭐⭐⭐⭐
Diane is a wonderful Realtor®. I was a first time home buyer and she made the process so much easier and helped me to find answers to all my questions. Her experience in the area helped us find houses that I was interested in and she always made time for showings in the crazy fast market! I really appreciate all the hard work she put into my search for the right home. I would highly recommend her.
Charlene Doering
Lakewood, OH
⭐⭐⭐⭐⭐
We would like to thank Diane Ginley and Krystal Keck for all the help in the selling of our home and the purchase of our new home. Both were very professional and helpful with any and all questions we had. We contacted Diane Ginley, who we had worked with before and knew she was a realtor we could trust and depend on. We would like to thank all the Kore Team members who helped us and we would recommend Stouffer Realty to anyone interested in selling or buying a home.
James & Elaine Szabo
Brunswick, OH